Unless stated otherwise, the following stories were featured in print editions of Triad City Beat. Featured stories have been carefully curated for the sake of brevity. If you are a potential employer and would like to see more, or are looking for a specific story-type not featured here, please contact Daniel.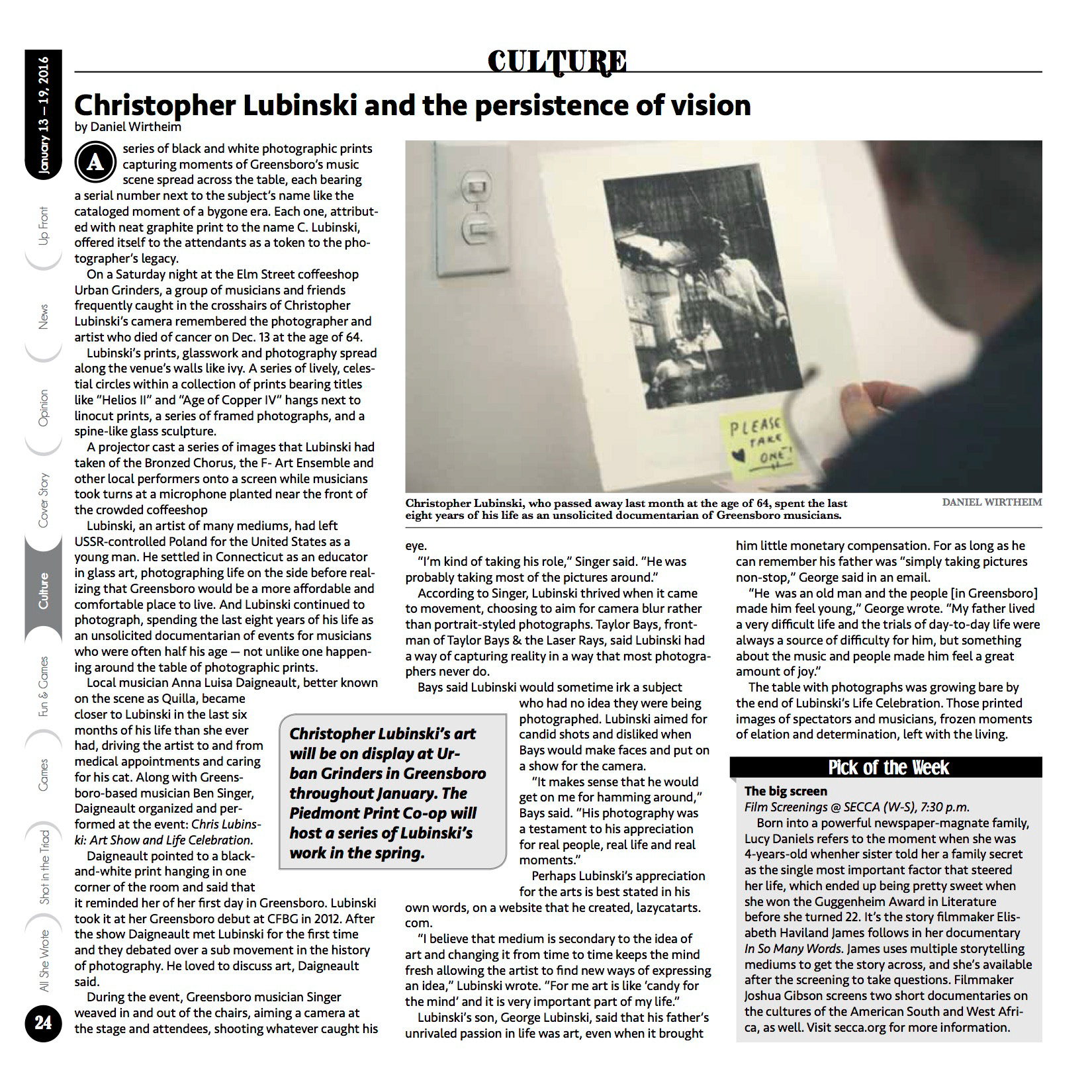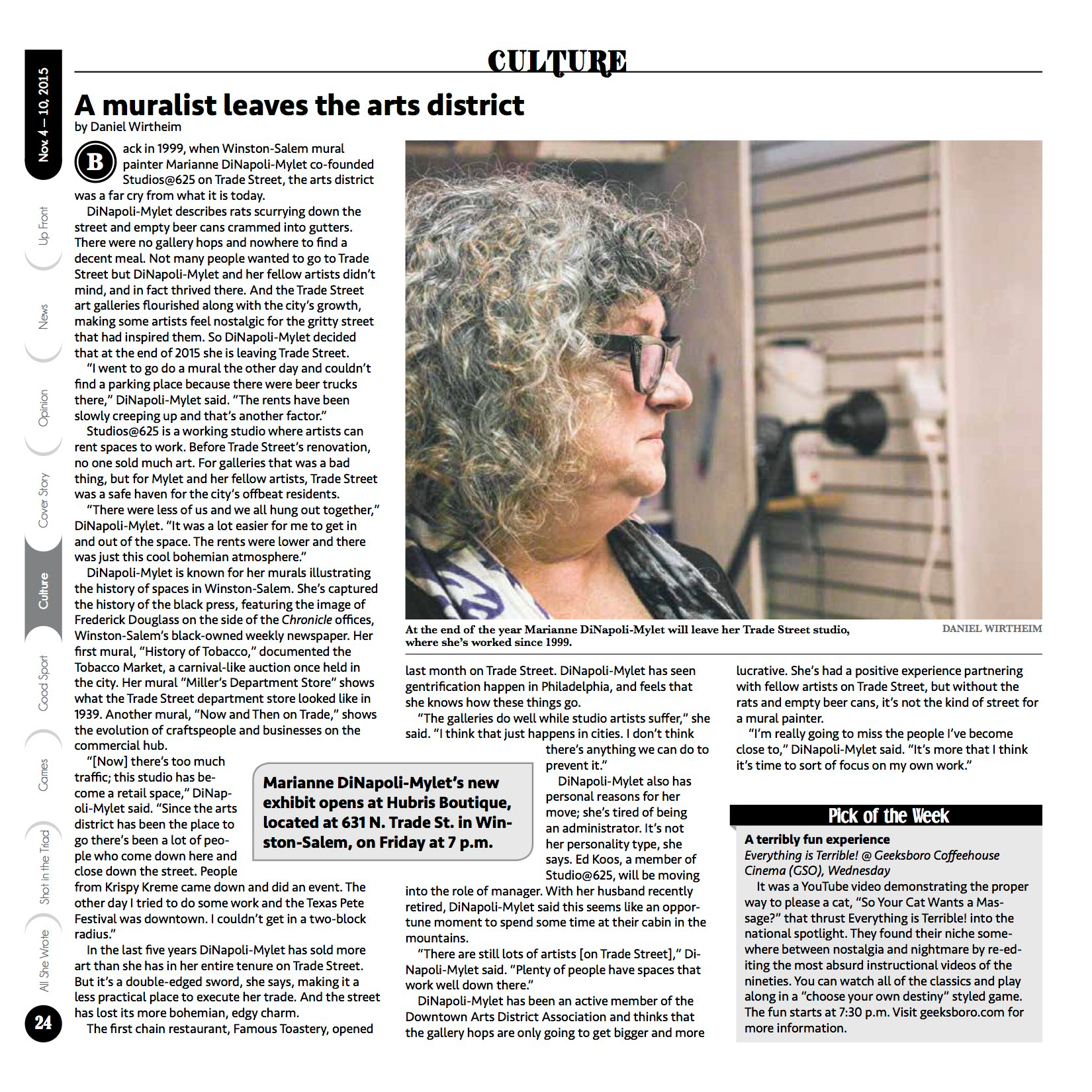 Hornets' Greensboro squad to be the 'Swarm'
Published online 
Dec. 29, 2015
 at Triad City Beat 
The Charlotte Hornets and the Greensboro Coliseum Complex revealed the name and logo of a new NBA D-League franchise, the Greensboro Swarm.
Matt Carroll, former shooting guard for the Charlotte Bobcats, said that the Swarm will be a valuable asset for the Hornets minor-league team.The NBA D-League, or Development League, is the official minor-league of the NBA. Four members of the current Hornets roster have played in the D-League, according to the NBA, including Greensboro native PJ Hairston.
"This is a great moment for the Charlotte Hornets family in Greensboro," said Fred Whitfield, President of the Charlotte Hornets. "This is your team and we look forward to becoming an integral part of this community."
The Swarm will host 24 home games at the Pavilion at the Greensboro Coliseum throughout the 2016-17 season. Tickets information will be made available in January.
Critiques, Reviews and Opinions